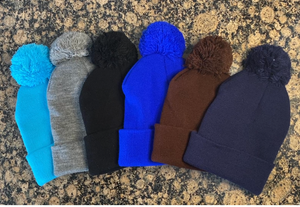 Winter Beanie - customized
Regular price
$18.00
$0.00
You'll be glad to have one of these now that the colder temperatures have hit!

These beanies are a casual option - super soft and great fit.

Why not get a batch for your girl group?  Or your kid's teachers?  How fun for all the women in your family to open them up on Christmas day?

You know how a customized gift makes you look like the thoughtful person you are - taking time to get a gift that is unique.  It shows you care and didn't just grab something in the checkout line.
One size fits all.